Sleep Dentistry Artarmon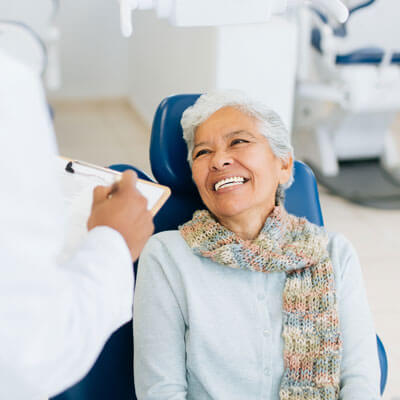 The team at Artarmon Dentists provides a full suite of comprehensive services. We welcome all ages to our practice and can cater for the unique needs of every member of your family. Whether you want to have a routine visit or are seeking more complex dental work, rest assured that our dental staff can meet your requirements.
We're always focusing on your comfort. No matter which procedure you have done with us, we want you to relax and know you're in the right hands.
Why Choose Sleep Dentistry?
If you have ever felt anxious when you think about going to the dentist, sleep dentistry might be right for you. Many people even avoid going to their dental appointments because they have a phobia of the dentist. When you have sleep dentistry, you won't need to put off your visits anymore. You'll be comfortable during your entire procedure and will have a limited memory of what has occurred during your appointment.
The types of sedation we offer include nitrous oxide sedation, intravenous sedation and sleep dentistry. If you're unsure which is right for you, we'll be happy to discuss it with you to determine which you can benefit most from.

Nitrous oxide is better known as happy gas or laughing gas. It's commonly used at most dental practices. When you have nitrous oxide sedation, you'll have a mask placed over your mouth and nose. You'll breathe normally, letting the gas come through the mask and take effect.
When your dental care has been completed, you won't have to worry about special instructions. The effects of nitrous oxide wear off quickly. You'll more than likely be able to drive yourself home as you normally would. There are few people who can't have nitrous oxide, and it is applicable to a wide range of dental procedures.

Intravenous sedation is commonly referred to as IV sedation. You can think of IV sedation as a choice that's in between being unconscious during treatment and being fully awake. You're not sleeping and will be somewhat aware of what is happening during your treatment. IV sedation is administered intravenously, as the name suggests. It is ideal for people who are anxious about dental care.
IV sedation begins working almost immediately. You'll be supervised the entire time during your procedure. Afterwards, you will have a limited memory of what occurred, usually not remembering anything that has happened during treatment.

If you're looking for a deeper form of sedation, sleep dentistry might be perfect for you. Sleep dentistry is also known as general anaesthesia. During your procedure, you'll have medications administered that cause you to go into a state of deep sleep. You'll awaken only once the anaesthesia wears off or the effects are reversed with another medication.
If you choose to have sleep dentistry, you'll need to have someone pick you up after your dental appointment. You will be unable to drive yourself.
At some dental offices, you need to be referred elsewhere to have sleep dentistry done. We're pleased to share that we have an Anaesthetist who comes into our practice for sleep dentistry treatments. You can have all of your procedures, from start to finish, take place at our practice with our dedicated team.
Get to Know Dr Nick
Dentist Dr Nick takes pride in ensuring that all of your fears are set aside before embarking on your dental procedure. He understands that many people feel frightened about going to the dentist. He'll take his time to explain every step of the process to you. With years of experience treating nervous patients, Dr Nick is the perfect person to help you feel comfortable.
Frequently Asked Questions
Are there side effects to sedation?
Some forms of sedation are prone to having side effects. What you will experience depends on which form of sleep dentistry you choose. We will tell you exactly what you can expect at your initial consultation with us.
Am I a candidate for sleep dentistry?
If the thought of the dentist is enough to send you into a panic, sleep dentistry might be the ideal solution for you. It's also great for people with sensitive gag reflexes who have a difficult time sitting through their appointments.
Which types of procedures are right for sedation dentistry?
We generally recommend these options for people who require more complex dental work. If you think that it may be right for you, we'll be happy to discuss it with you.
Learn More Today
Do you have questions about sleep dentistry Artarmon? Our team is here to answer them. Give us a call now! We can get you booked in for your initial consultation. Convenient Saturday appointments are available.
CONTACT US
* Any surgical or invasive procedure carries risks. Before proceeding, you should seek a second opinion from an appropriately qualified health practitioner.

Sleep Dentistry Artarmon, Willoughby, Chatswood, Lane Cove, St Leonards NSW | (02) 9412 4232