Fillings Artarmon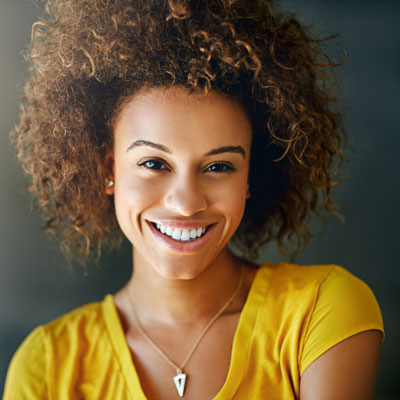 At Artarmon Dentists, our goal is to provide the quality dental services you need at one location. With our wealth of options, you won't have to worry about going to multiple offices to complete your dental care. We welcome all ages, from children to adults. One common dental issue that can plague you through any stage of life is tooth decay.
Tooth decay is caused by bacteria in your mouth that feed off the food and drink you take in. They use it to create an acid, which can wear down your teeth and create a hole. These holes are called cavities.
Getting Rid of Your Pain
Did you know that your tooth is the only tissue in your body that can't heal itself? Teeth are exposed to wear and tear every day. Over the years, advancements in dentistry have allowed options to address problems in your teeth that occur. If you have pain, it may be due to a cavity in the tooth. Though it needs to be addressed, this common oral health concern is easily taken care of.
Same-Day Dental Emergencies Welcome
Many people wake up one morning with a sudden pain in their tooth. Others have been trying to ignore their discomfort for some time before deciding they simply can't stand it anymore. If you find yourself in such a situation, know that you can contact our practice straightaway and we'll work you into our schedule. We are pleased to accept all types of dental emergencies. We'll also advise you on what you can do to ease your pain before you get in for your appointment.
We typically use modern, white materials for our fillings. They are aesthetically pleasing, made to match your natural teeth. You'll hardly be able to tell it's there. There are a few options to choose from for your filling. Our dentists will be pleased to detail each one to you.
Composite Resin Composite resin is colour-matched to your existing teeth. Placed in layers, each one is cured with a UV light to harden it as it bonds to your tooth. In the final step, your filling is sculpted to match the shape of your natural tooth anatomy. A composite filling is ideal in addressing small cavities or other aesthetic blemishes that can affect your teeth.
Porcelain Fillings: We offer some of the latest technology within dentistry. A 3D scan of your affected tooth can be taken with our special laser. Then, we can create a porcelain filling from it. Your filling is fitted in place with strong bonding materials. These fillings are durable and produce an aesthetically pleasing result.
Do you have an old, silver filling in your mouth? They used to be the standard of treatment to address tooth decay. As time went by, advancements in the dental field were made. White fillings have replaced the silver amalgam fillings as the new standard. Our patients enjoy that we can take out their older amalgam fillings.
There has been concern in recent years over the safety of silver amalgam fillings. Furthermore, they are noticeable to others and you may feel self-conscious about people seeing your fillings. If this is the case, we can replace your filling with a non-amalgam filling such as composite resin or porcelain. You may also have the option to convert your amalgam filling into a dental crown.
Same-Day Crowns Available
If you choose to replace your amalgam filling with a dental crown, you'll love having it taken care of on the day with us. We have CEREC technology, which is an advanced machine that creates crowns straightaway. You won't have to return to our practice for a follow-up visit. We'll design and mill your crown while you're right there in the office, then fit it onto your tooth.
Get Acquainted With Dr Nick Mehta, Dentist
Dentist Dr Nick Mehta makes up half of our friendly team of dentists. He has been in practice since 2004 and has a wealth of experience in various areas of dentistry. One of his areas of special interest is in restoring smiles. Dental fillings are one of our many options within restorative dentistry. When you choose to have your dental care done by our team, you'll benefit from our years in practice and extensive training in our field.
Frequently Asked Questions
Does it hurt to get a filling?
We utilise the latest advancements in modern anaesthetics. Comfortable dentistry is a point of pride with us. Combined with our dentists' relaxed demeanour and preventative focus, you'll find yourself feeling entirely at ease. We have many options within sedation for an anxiety-free experience.
Can I sleep while having my filling done?
We believe in providing you with choices to make sure that you can easily complete your care. One popular option that our patients enjoy is having the sleeping form of sedation during their treatment.
With our modern equipment and technology, your filling can be completed in just one appointment. If we find that you require further visits, we'll set you up with the proper treatment plan to restore your oral health.
Why do some people think that silver fillings are dangerous?
There is concern over the trace amounts of mercury that are found in the silver amalgam fillings. If you would like to explore your options to get rid of your silver filling, we'll be happy to talk it over with you.
Do you replace old, silver fillings?
Many people have chosen to get rid of their silver fillings and replace them with a white-coloured filling. Get in touch with us and we'll discuss your options!
Why are porcelain and composite more popular choices?
These materials are more conservative, which means they require less of your existing tooth structure to be removed. They're integrated with the tooth and strong, so there is less risk that they will fracture, shrink, expand or crack.
Book Your Appointment Today
Visit our family-run business to get the attention your oral health deserves. Contact us today to schedule an appointment for fillings Artarmon or any of our other many services!
CONTACT US
* Any surgical or invasive procedure carries risks. Before proceeding, you should seek a second opinion from an appropriately qualified health practitioner.

Dental Fillings Artarmon, Willoughby, Chatswood, Lane Cove, St Leonards NSW | (02) 9412 4232