Children's Dentistry Artarmon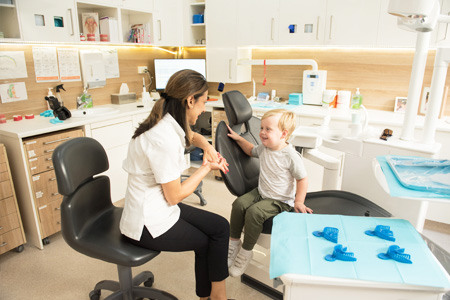 Artarmon Dentists is a child-friendly practice. Dentists Radhika Bhatla and Nick Mehta are proud parents and understand the needs and expectations of our youngest patients. Your child's first dental experience is vital to how they view the dentist for the rest of their life. We strive to make sure they have a positive, memorable impression of us so that they can be enthusiastic about their future visits.
Inspire Your Child's Enthusiasm
We encourage you to bring your child in with us to meet our team. We'll show you how much fun dental care can be. Our expert approach encourages focusing on education and prevention. We'll challenge the misconception that dental care is uncomfortable or painful. Your child will develop the habits and knowledge to look after their teeth and gums for life.
You may have heard of us going out in the community to nearby childcare centres. We've teamed up with Tiny Teeth: Early Education. This organisation sets up fun and interactive dental shows in area centres.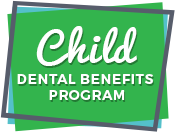 The Child Dental Benefits Schedule
We participate in the Medicare scheme for children's dental care. The Child Dental Benefits Schedule entitles eligible children to have $1,052 in basic dental care every two years. Kids with families who collect benefits such as Family Tax Benefit A can take advantage of The Child Dental Benefits Schedule or CBDS. If you have questions about whether your child can collect this benefit, visit the CBDS website here.
Get to Know Our Paediatric-Friendly Dentist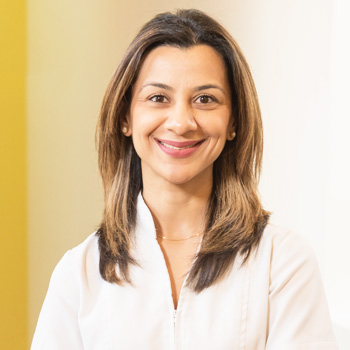 Dentist Dr Radhika Bhatla has a special interest in providing children's dentistry. As a mum, she understands the importance of making a child's visit all about them when they visit Artarmon Dentists. She'll ensure that your kids think that going to the dentist is fun and enjoyable. They'll also learn valuable skills like the proper toothbrushing techniques or how to floss their teeth. Dr Radhika Bhatla has also completed further education and training in orthodontics with Dr Mahony. She has a special interest in treating children's orthodontic cases through our range of services such as Myobrace and early intervention orthodontics.
Our Children's Dentistry Services
When it comes to dental care for children, they often require many of the same solutions that adults do such as checkups and fillings. There are also certain services that are more common for children. You'll find a full range available at our practice, including
Fissure sealants
Myobrace
Non-extraction orthodontics
Will Your Child Need Braces?
When your child becomes a patient with our dental team, we'll start screening them early on to see whether they will require orthodontics. From about age 6-7, we can start to see the early signs that they may need extra help in getting their teeth into the proper position. We'll examine their jaw growth to make sure that it is growing as expected. If not, we'll inform you of what your options are to minimise their need for orthodontics in their teenage and adult years.
Frequently Asked Questions
The first teeth your child gets provides the framework for their adult teeth and jaw development. They make sure there are the proper spaces where they should be, assist in speech development and allow your child to eat. According to research, the power of self-esteem is also an important factor in developing teeth.
You can clean the gums before your child's first teeth develop. Use a damp cloth to wipe them off. When they get their teeth, you should get a soft child's toothbrush to clean their teeth.
Fluoride helps strengthen the enamel of your teeth and makes them resistant to plaque. It is recommended for children's developing teeth. Choose a child-specific, low-fluoride toothpaste when your child is between 2-6 years and use just a dab, the size of half a pea.
Drinking tap water instead of filtered water can also be advantageous. The fluoride that naturally occurs can prevent tooth decay.
Contact us to begin with. If they have lost an adult tooth, place it back in the socket. It can be cleaned with milk if needed, or stored in the milk. A baby tooth should not be placed back in the socket as you can damage the gums or the forming adult teeth. Enclose it in plastic wrap and bring it in with you.
Sucking can make a child feel safe. A dummy is considered okay up until your child is one or two. Be sure to never dip it in sweet substances like sugar or honey. If your child sucks their thumb beyond the age of four, they risk losing their jaw structure or requiring braces when they get older.
The pain that accompanies teething can be alleviated by biting or chewing on a teething toy. Crackers or unsalted biscuits can also help. Ointments and creams are available at shops, but speak with your doctor before using them.
As soon as their first teeth appear, bring your child in for a quick and easy visit. We can introduce them to our warm environment and team. Dr Radhika Bhatla will check their teeth without any pressure. Because we make children's visits fun, they'll develop an interest in going to the dentist and have any fears taken away.
Before visiting us, be sure to use positive language when discussing dentistry so that they can have a fun experience.
As parents, it's important that you never speak negatively about the dentist in front of your children. They'll sense that it's a negative experience and won't look forward to their visits. If they already do, let them know that we're not like the dentist they may imagine. Every member of our team loves to see kids. We'll greet them, take our time getting to know them and involve them in their dental care in a fun way!
Bring Your Kids in For a Visit
Contact our team now to schedule an appointment for children's dentistry Artarmon! With our late opening hours and Saturday bookings, dental appointments can fit easily into your schedule.
CONTACT US
* Any surgical or invasive procedure carries risks. Before proceeding, you should seek a second opinion from an appropriately qualified health practitioner.

Children's Dentist Artarmon, Willoughby, Lane Cove, St Leonards, Chatswood NSW | (02) 9412 4232