Restorative Dentistry at Artarmon Dentists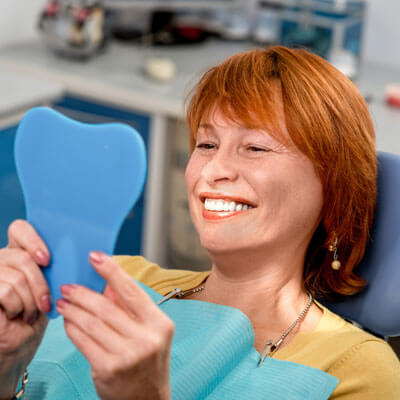 The team at Artarmon Dentists is pleased to provide high-quality care to all ages. With our state-of-the-art equipment and techniques, you'll have access to the latest in the dental field. If you have had damage to your teeth or your smile isn't quite up to par, we can provide the restorative dentistry solutions to help you.
Your Consultation Appointment
You may not feel certain as to what you need done to reach your goals. That's why we're here! When you meet with us for a consultation, we'll discuss what you'd like to do and examine your current state of oral health. Then, we can make our recommendations on which services are right in achieving your desired outcomes.
Our Restorative Dentistry Options
Schedule Your Appointment Today
Learn more about our restorative dentistry Artarmon options and how we can help you. Contact our friendly team today to book your consultation!
CONTACT US
* Any surgical or invasive procedure carries risks. Before proceeding, you should seek a second opinion from an appropriately qualified health practitioner.

Restorative Dentistry Artarmon, Willoughby, Chatswood, Lane Cove, St Leonards NSW | (02) 9412 4232