Discover Patient-friendly Care from Start to Finish
Welcome to Artarmon Dentists!
Upon entering our practice, we hope you'll feel at home and as a part of our family.
Feel free to pick up a magazine to browse while you wait or enjoy the garden views. If you're bringing a child with you, we have a play area we think they'll find enjoyable.
For your ease, we've installed an entrance ramp to provide access for mothers with prams as well as patients with wheelchairs and walkers.
Before You Walk In
Your time is valuable–we get it. Streamline your visit by filling out paperwork before you arrive. Click here to download our new patient paperwork or contact us at reception@artarmondentists.com to receive the forms electronically via email. (Now you know why our average wait time is anywhere from 2-10 minutes!)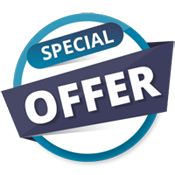 TAKE ADVANTAGE OF OUR NEW PATIENT SPECIAL
For just $195, receive a comprehensive consultation with Drs Nick Mehta or Radhika Bhatla that includes a 45 minute diagnostic, exams, x-rays, photographs, comprehensive clean and a personalized treatment plan.
After You Walk In
Our home is your home. If you find yourself early for your appointment—or if we're wrapping up with a prior patient— relax in our waiting area that offers comfortable seating, reading material and a kid-friendly section for your little ones.
When we're ready to begin your visit, a team member will escort you back to meet with your dentist. Once there, they'll take any necessary health history, get to know you better and what brought you in, and discuss exactly how we can help you meet your oral health goals.
Whether you're visiting us for a routine checkup and clean or are seeking more extensive cosmetic work, we've got you covered. We aim to be as open and honest with our patients about making recommendations for their care as we never want you to experience any surprises—your comfort is our top priority.
Interest free payment options and Convenient Care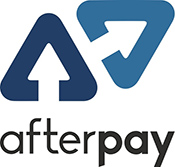 We make it easy to pay and go with Afterpay! This allows our patients to get their treatment now and pay later with easy interest free installments. And thanks to the variety of health insurance plans we accept—and our own, personalized, no-interest payment plan we can help set up for you—you'll find yourself smiling on the way out, too.
If you'd like to learn more about our services and how we can help you, contact our practice today to book your first appointment. We look forward to welcoming you to our practice.

New Patients | (02) 9412 4232