Emergency Dentistry Artarmon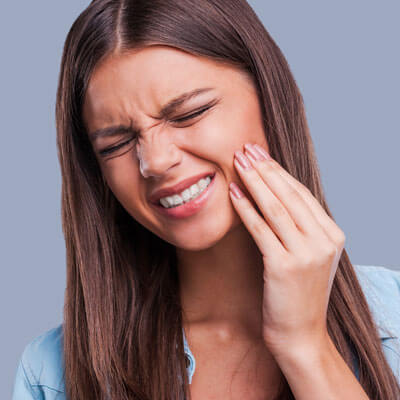 Unfortunately, dental emergencies can happen at any time or anywhere. If you are experiencing a dental emergency, we offer same-day appointments at our conveniently located clinic. Because tooth pain and other dental emergencies require immediate action, contact us straight away. Our dentists will evaluate your case and recommend the best possible treatment.
24-Hour Emergency Support
Artarmon Dentists offer 24-hour support for emergency dentistry. Simply call our emergency contact number outside hours and we will get back to you as soon as possible. Call 0480 264 165.
What to do During a Dental Emergency
Cracked tooth. If you've cracked a tooth, it could be due from grinding your teeth, eating a hard substance or a gradual wearing down from the ageing process. No matter what the cause is, we can determine if bonding, a crown or a root canal might be the proper course of action.
Root canal. If you require a root canal, it may be due to an infection or abscess in the tooth. Having a root canal will save your tooth from having to be extracted. We'll remove all traces of the infection, then seal off the root canal so that bacteria can't re-enter the area. To finish your treatment, we'll place a crown on the compromised tooth.
Wisdom teeth pain. Since wisdom teeth are the last to grow in, there may not be ample space for them to erupt. In such a case, you'll likely experience pain as the teeth try to grow in but aren't able to. If you have wisdom teeth pain, we'll take X-rays so that we can see the position of your teeth and determine how best to extract them if required.
Lost and chipped teeth. If you can locate the broken tooth or fragment, gently wrap it in cling wrap and bring it with you. One of our dentists will evaluate the damage and may place a temporary filling to alleviate your pain and get you to come in later. Depending on your situation, the dentist may be able to fix it on the spot.
We Have Same-Day Visits for Emergencies
You can walk in at your convenience or contact us straight away in the event of an emergency. There's no need to wait to get the attention you need. Since dental emergencies happen at any time, we'll work you into our schedule directly when you call. You're also free to stop by whenever you want.
Frequently Asked Questions
Toothaches can be dull and throbbing, often making it difficult to eat or sleep. For mild pain, contact us to schedule a regular appointment to assess the condition of your tooth. If you're experiencing sharp, moderate or severe pain, contact us to book an appointment as soon as possible as it may be serious.
You may take over-the-counter pain medication according to the instructions. Never take more pain medication than you are allowed. Also, avoid using medication to avoid coming to the dentist.
Typically, bleeding gums and gingivitis are not in the category of emergency unless you're experiencing severe pain. However, if you are experiencing these conditions it is a sign that something is wrong and requires a dental evaluation.
The most common cause of bleeding gums is plaque buildup on the teeth, resulting in gum inflammation (gingivitis). You may notice that your gums bleed when you floss or brush. This is a sign that something is wrong. Your flossing or brushing technique may need improvement. We can demonstrate proper techniques.
Even though a bleeding gumline is sometimes a little bit painful to brush and floss, it's better to clean despite the pain. Doing so helps remove the infection and source of the pain.
In some cases, bleeding gums can be a sign of a much more progressed periodontal disease or even decayed teeth.
Regular six-month appointments allow dentists to identify areas of gum, which may be at risk and help you to prevent problems before they occur. Floss your teeth each day to maintain gum and teeth health.
When an infection gets so far into the tooth, it can invade inside the pulp of the tooth and cause swelling and intense pain. Contact us as soon as possible. Swelling conditions, particularly of the face, can be quite serious. Here are our tips for addressing these concerns while you wait to see us:
Try to remove any stuck food using floss or a toothbrush.
Take regular pain relief medication according to the instructions.
Do not apply pain relief directly onto the gum as it may chemically burn the gum tissue.
Apply a cold compress over the swollen area to help reduce the swelling.
Contact Us Today
Our dentists pride themselves on providing the best in pain-relief dental treatment and are some of the area leaders in delivering comfortable, compassionate care. Our team has been here for decades and know how to look after you or any of your family's needs. Contact us straightaway to get the emergency dentistry in Artarmon you need! Same-day visits available.
CONTACT US
* Any surgical or invasive procedure carries risks. Before proceeding, you should seek a second opinion from an appropriately qualified health practitioner.

Emergency Dentist Artarmon, Willoughby, Chatswood, Lane Cove, St Leonards NSW | (02) 9412 4232