Meet the Team
Ready to experience comfortable, relaxing dentistry at a staple Artarmon dental practice? For more than four decades, Artarmon Dentists has helped patients just like you experience incredible oral health results.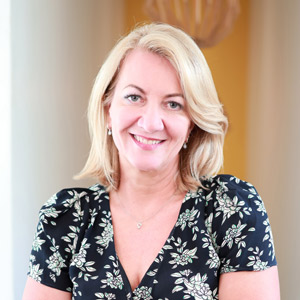 Tanya, Business Manager
A graduate of Macquarie University, Tanya earned a Bachelor of Arts in Psychology. She possesses more than 25 years of experience in business administration. Highly efficient and skilled, Tanya is passionate about ensuring that the day-to-day operations of our practice run smoothly. Her duties include managing the business operations, billing and bookkeeping.
Tanya also enjoys engaging with our patients, helping them to feel completely comfortable at each visit. She is steadfastly committed to making sure that every patient's experience is positive, from start to finish.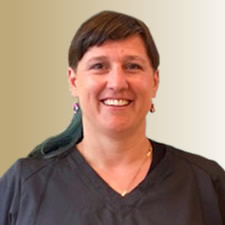 Keren Branch, Hygienist
Keren completed her bachelor of Oral Health from the Newcastle University in 2008.
After working as a hygienist, she continued her education and in 2014 graduated, again from The University of Newcastle, with her Graduate Diploma in Oral Health Therapy, followed in 2019 with her certificate of Adult Scope Practice. Her work, like her study, is methodical and careful.
Show More
Keren brings a wealth of knowledge and experience to the practice. She lived and worked for the past 18 years in the Blue Mountains on the outskirts of Sydney. She loves her bushland home and was a very active participant in community events, deciding at the end of 2019 to take her long service leave and spend a year travelling but unfortunately Covid-19 put a stop to those plans. She is now a resident of the vibrant Darlinghurst area getting to know a new community as well as enjoying the beach, local hidden cafes and the city life.
Adding to her accomplishments, Keren has undertaken a new course of study and will be completing her bachelor's in counselling from ACAP in the coming years, while working with Artarmon Dentists part time. The aim being to provide team mentorship and coaching throughout the dental industry.
In her down time, Keren is a very active person who loves hiking, travel, cooking, mountain biking and the roller derby amongst many more.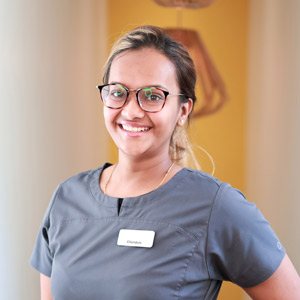 Chandani Thadoda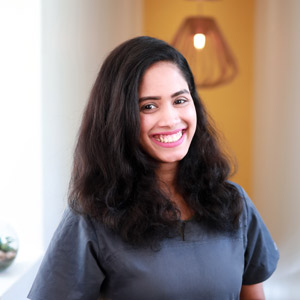 Sangeeta Roy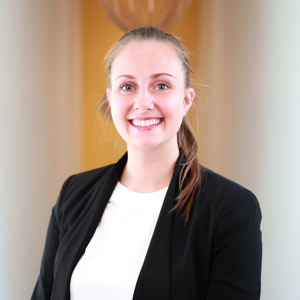 Jacoline De Jong
If you can't see Jacoline at the front, you will most definitely hear her at the back. Jacoline is our all- rounder; she could be answering your phone call on Monday and assisting chair-side on Tuesday. With many years of experience in hospitality she knows how to accommodate patients in a friendly but professional manner.
Outside of work, she enjoys spending time outdoors with her partner and dog, travelling and anything to do with food. Restaurant recommendations are always welcome as are suggestions for great walks in and around Sydney.

P.S. Before anyone asks, her background is Dutch.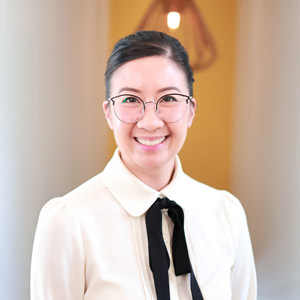 Anh Nguyen
With a warm smile and friendly nature, Anh is always happy to welcome our patients and make sure each and every single person is comfortable. With over 10 years' experience in the dental industry, she is in tune with the needs of patients and highly aware of what a positive dental experience looks like. In addition to this, Anh uses her organisational skills and pragmatic approach to assist in the smooth daily running of the practice.
Outside of work, she enjoys volunteering, yoga, a good cup of coffee and literally anything to do with trees!

Schedule Your Visit
We're here to help. Meet the friendly faces of the Artarmon team when you visit us for your first appointment-contact us today.
CONTACT US

Artarmon Dentists | (02) 9412 4232