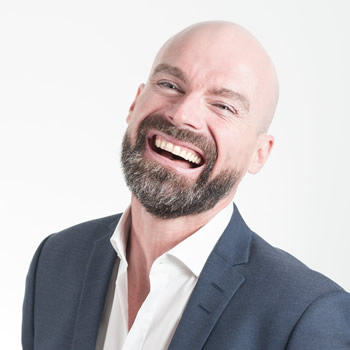 Would you like to smile broadly in photos with friends and family? Do you wish you could eat all of your favourite foods? If you have one or more missing teeth, you likely answered yes to both.
While missing teeth can adversely impact your appearance, there are other concerns. The other teeth in your mouth lack the support they require when a tooth is missing. They can shift out of place, resulting in crooked teeth or even the loss of your tooth. Your bite is also affected, which can mean that you have an aching jaw joint and pain in the surrounding muscles.
A dental implant can restore your missing teeth. It is a modern technique, providing a durable solution that appears and functions just like a normal tooth. There are multiple benefits associated with dental implants:
They integrate with the bone for a long-lasting outcome
Boast a high success rate
Can replace a single tooth, multiple teeth or all of your teeth
Don't impact the health of any remaining teeth
Frequently Asked Questions
Is the process of getting dental implants painful?
Because we perform
the implant procedure
at Artarmon Dentists under local anaesthesia, you will be kept comfortable. Our dentists always seek to minimise any pain. They will focus on ensuring your comfort at all times. Once your anaesthesia has worn off, you may experience slight discomfort. It can be easily alleviated with pain medication.
How do you care for a dental implant?
You need to brush and floss your dental implant just like you would a regular tooth. Maintaining scrupulous oral hygiene habits is crucial to avoid dental problems such as gum disease. You should keep your checkups every six months with us so that we can inspect your implants and teach you how to properly care for them.
How long does it take to get the implant?
The process usually takes less than an hour. A few follow-up appointments are required so we can see how your implant fuses with your jawbone. When the area has healed, we can position your crown, bridge or denture on the implant.
How long does a dental implant last?
One of the most
significant benefits of a dental implant
is that it's one of the longest-lasting restorations available. Since it integrates into your jawbone, an implant functions just like a real tooth. If you take proper care of the implant, it can last for your lifetime!
How much does a dental implant cost?
The cost of your implant will vary depending on how many you need and whether you have a crown, bridge or denture affixed to it. An implant is an excellent investment when you consider how long it will last. During your consultation, we will present all costs to you, so you know what to expect.
* Any surgical or invasive procedure carries risks. Before proceeding, you should seek a second opinion from an appropriately qualified health practitioner.