Do You Have Missing Teeth?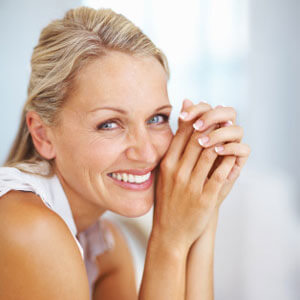 We understand how one's smile can affect their confidence. And of course, missing teeth isn't only about aesthetics – it can have a negative effect on your surrounding teeth, mouth and jaw too.
Drifting teeth/crooked teeth
Further tooth loss
Changes to your bite
Jaw pain
At Artarmon Dentists, our professional dental team provides you with a full suite of services to cover your every need. So, if you're interested in replacing a missing tooth or teeth, we're here to help you!
An Introduction to Dental Implants
This state-of-the-art solution isn't like any other tooth replacement solution available on the market today. Dental implants can be used to replace one, several or all your teeth to restore both function and aesthetics.
When you choose to have dental implants with us, you can feel comfortable knowing we use Straumann dental implants who are the world-leading in dental implant technology.
The dental implant itself is a titanium post that gets inserted into your jawbone. This is done during a surgical procedure by our dental implant expert, Dr Nick Mehta.
Your jawbone will accept the implant as normal tooth root and begin to grow around it. At this point, a crown, bridge or denture can be affixed to the implant, completing the process.
The Benefits of Dental Implants
Dental implants offer benefits that options like dentures of bridges alone can't offer. Here are some of the top benefits of this procedure:
Have a high success rate (98%)
Integrates with the bone for a long-lasting result
Prevents bone loss
Enables natural speech
Can replace one tooth, several teeth or all teeth
Improves the health of any remaining teeth
Helps retain your facial profile
They can't decay
Easy to maintain
Provides adjacent tooth support
Enhances confidence
Makes eating your favourite foods simple
They are a permanent solution
There are multiple studies supporting their effectiveness
The Three-Phase Process for Dental Implants
The process of getting dental implants happens in three phases. Our goal is to ensure that you are provided with a seamless process when getting your implants. Each member of our team works to make sure that your visits go smoothly and that you are as comfortable as possible!
During your first visit, you'll have a consultation with our dentist. They'll discuss whether you're a candidate for dental implants. If so, we can move forward with the implant placement.
Before the process of placing your implants can begin, our dentists determine if you're a suitable candidate for the procedure. This takes place in a consultation appointment. Once your suitability has been ascertained, it's time for the next phase.
During the implant placement, you'll be under anaesthesia while the titanium implant/s are placed in your jawbone. We ensure that you're comfortable and do our best to minimise any discomfort you're in. After the procedure is completed, you'll be given instructions on resting up so that you experience the best possible recovery.
We'll monitor your recovery via several follow-up appointments. Once the surgical site has healed, the next phase begins.
The final phase of the process involves having a crown, bridge or denture affixed to your implant/s. And voila! Your new smile is ready!
Get to Know Our Implant Dentist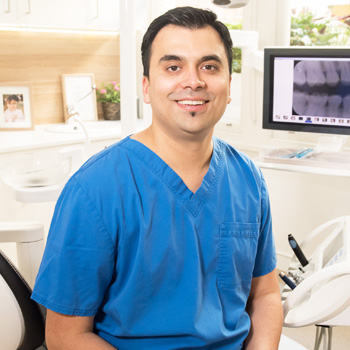 Dentist Dr Nick Mehta has always had a special interest in the latest dental technology. To continue providing the best care to his patients, he has completed a postgraduate diploma in implant surgery at Loma Linda University.
With a fascination for advanced developments in dentistry, he has been using a 3D CAD/CAM for single-visit implants for the last decade. By making use of the latest equipment and techniques, he can ensure that your appointments are quick and simple.
You're in safe hands with Dr Nick Mehta!
Are Dental Implants Right for Me?
If you are wondering whether you're a good candidate for dental implants, we've got you covered!
Sometimes, there are people who may not be ideal candidates right away. This can be the case if, for example, your jawbone has worn down over time. This can result in needing a bone graft before you can move on with the dental implant process. Artarmon Dentists are here to guide you every step of the way.
To have all your questions answered and determine your suitability, book in a consultation with our expert team. There's no time like the present to start smiling again.
LIMITED TIME SPECIAL OFFER!
$50 BOOKING FEE CREDITED OFF TOTAL PROCEDURE COST
IF YOU DECIDE TO GO AHEAD!
* Any surgical or invasive procedure carries risks. Before proceeding, you should seek a second opinion from an appropriately qualified health practitioner.

Dental Implants Artarmon, Willoughby, Lane Cove, St Leonards, Chatswood NSW | (02) 9412 4232