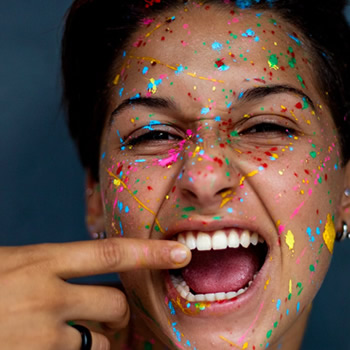 Ever wake up in the middle of the night with a throbbing toothache? Or perhaps your child's tooth got knocked out while playing a contact sport. Unfortunately, dental emergencies can happen any time or anywhere.
If you find yourself dealing with a dental emergency, we offer appointments at our dental office. Because tooth pain and other dental emergencies require immediate action, don't delay seeking care. Contact us straightaway. Our compassionate and caring dentists will evaluate your situation and recommend the best possible treatment.
How to Address Common Dental Emergencies
While there are many types of dental emergencies, below are the most typical ones we see. Until you are able to get into our clinic for emergency care, you can handle them at home with our tips.
Chipped, Broken or Missing Teeth
First, call our practice to make an appointment as soon as possible. If you can find the broken tooth or piece, gently wrap it in cling wrap and bring it with you. One of our dentists will assess the damage and may place a temporary filling to ease your pain and get you to come in later. Depending on your situation, the dentist may be able to fix it on the spot.
Toothaches
Toothaches can be dull and jabbing, often making it a challenge to eat or sleep. If your pain is mild, contact us to schedule a regular appointment to evaluate the condition of your tooth. However, if the pain is sharp, moderate or severe, it's crucial that you contact us immediately.
For prompt pain relief, you may take over-the-counter pain medication such as acetaminophen or ibuprofen. Be sure to take it according to the instructions. Never take more pain medication than is indicated on the package. Also, avoid using medication as an excuse to forego coming to the dentist.
Bleeding Gums and Gingivitis
In most cases, bleeding gums and gingivitis are not considered emergencies unless severe pain accompanies them. However, if you are experiencing these symptoms, it is an indication that something is wrong and requires a prompt dental evaluation.
The most common cause of bleeding gums is plaque buildup on the teeth, resulting in gum inflammation (gingivitis).
Do you see pink in the sink when you floss or brush? This is a sign that something isn't right.
Your flossing or brushing technique may need a brush-up. We can demonstrate the correct techniques.
Although a bleeding gumline is sometimes slightly painful to brush and floss, you still should clean the area despite the discomfort. Doing so helps get rid of the infection and source of the pain.
In some cases, bleeding gums can indicate more advanced periodontal disease or even tooth decay.
Regular appointments every six months allow dentists to detect gum areas that may be at risk and help you to prevent problems before they occur.
Floss your teeth every day to maintain gum and teeth health.
A Swollen Face and Dental Abscess
When an infection advances far into the tooth, it can invade inside the pulp of the tooth and cause swelling and intense pain. Contact us as soon as possible. Swelling conditions, particularly of the face, can be severe. Until you can get to our practice, you can attempt the following:
Try to remove any stuck food using floss or a toothbrush.
Take regular pain relief medication according to the instructions.
Place a cold compress over the swollen area to help reduce the swelling.
Do not apply pain relief directly onto the gum as it may chemically burn the gum tissue.
Get the emergency dental care you need by contacting us straightaway!
* Any surgical or invasive procedure carries risks. Before proceeding, you should seek a second opinion from an appropriately qualified health practitioner.